Pinpoint Weather: Dry & warm today, rain returns Sunday
Source:
WFXR
Friday, 12 August 2022 23:22
The dry conditions are expected to be brief as rain is already back in the forecast for Sunday. So, enjoy the sunny and warm, not hot, weather today. If you have any plans to take care of some yard work or just take a stroll in the neighborhood, today will be better than Sunday.
High pressure to the north of the region will be the reason for the dry air arriving in the Commonwealth, with a cooler feel as it will arrive from the north.
But as the weekend moves along the high shifts east and opens the door for some rain to arrive from the northwest on Sunday afternoon or evening.
Rainfall amounts will be on the light side with less than an inch being measured at any one location. There may be an area that has some heavy rain that is slow to move and may register a bit more in the bucket, but for the most part about a half inch in the west to nearly nothing east of the 220 corridor.
So, the bottom line is that there will be a lovely day today, and some rain is slated for late Sunday.
Following the weekend there will be some stormy weather in the area Monday with some storms being strong to severe in the NRV. But that is a while away. Enjoy a nice day today and prepare for the return to the rainy pattern starting Sunday.
The difference with the rainy pattern next week is that the temps will be on the cool side.
Stay Safe,
John Carroll
Chief Meteorologist
Norfolk Fire-Rescue offering, installing smoke detectors for free
Source:
WVBT
Friday, 12 August 2022 23:21
NORFOLK, Va. (WAVY) — The City of Norfolk, along with the Norfolk Fire-Rescue, is offering residents a free smoke detector.
Residents with a broken smoke detector or more than 10 years old can get one for free. Crews from Norfolk Fire-Rescue will even bring it to homes and install the detectors for free.
Officials remind residents to replace their smoke alarms every 10 years.
Call Norfolk CARES at 757-664-6510 or visit www.mynorfolk.org to request an installation today!
Check WAVY.com for the latest updates.
Man dead, another injured following shooting on Manor Rd in Newport News
Source:
WVBT
Friday, 12 August 2022 23:14
NEWPORT NEWS, Va. (WAVY) — One man is dead and another was injured following a shooting in Newport News late Friday evening.
Police say officers responded to the shooting around 10:15 p.m. Friday in the 400 block of Manor Road.
When they got to the scene, officers found two men suffering from gunshot wounds. One of the victims died at the scene and the other was taken to a local hospital with what is believed to be non life-threatening injuries.
10 On Your Side is still learning more regarding the shooting.
No further information has been released.
Those with information can submit an anonymous tip by calling 1-888-LOCK-U-UP, downloading the P3 tips app to a mobile device, or visiting www.P3tips.com and submitting a tip.
Check WAVY.com for the latest updates.
Suspect in 4 New Mexico killings left trail of violence


Source:

Free Lance Star


Friday, 12 August 2022 23:09



Police and court records show the main suspect in the slaying of four Muslim men in Albuquerque has committed regular acts of violence in the six years since he resettled in the United States. Police believe 51-year-old Afghan refugee Muhammad…
GreenJackets pull away from FredNats late on Firework Friday
Source:
Augusta Free Press
Friday, 12 August 2022 22:34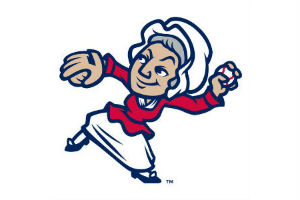 James Wood continued his hot start with the FredNats with two hits and an RBI double, but it was Augusta that pulled away for a 7-4 win in Fredericksburg on Firework Friday.
The GreenJackets scored the first five runs of the game off Jackson Rutledge, two in the third, two in the fourth and one in the fifth. Only three of those runs were earned as the FredNat defense made two errors behind Rutledge. Kadon Morton of Augusta hit a home run off Rutledge, but the first rounder settled in late in his outing to finish with six strikeouts.
All four FredNat runs came in the fifth inning, a frame in which the team racked up five hits. Sammy Infante started the attack with a double, and he came home on an RBI single from T.J. White. After Zion Pettigrew reached and stole second, he and White came home on a two-run double by Jacob Young to extend his six-game hitting streak.
Wood drove in the fourth and final run of the game for the FredNats with another double off the right field wall to score Young and make it a 5-4 game at the time. Augusta's Adam Zebrowski smacked a two-run homer in the eighth inning for some key insurance runs for the GreenJackets in their win.
Infante and Wood paced the offense with two hits apiece, and Brendan Collins had a solid outing out of the FredNat bullpen, pitching 2 1/3 scoreless innings and scattering three hits.
Augusta has taken three out of the first four in the series and will look to win the series tomorrow night at Virginia Credit Union Stadium. Andry Lara will start for Fredericksburg, and first pitch is scheduled for 6:05 p.m.
The post GreenJackets pull away from FredNats late on Firework Friday appeared first on Augusta Free Press.
Norfolk Tides hitless in first five innings in second straight loss
Source:
Augusta Free Press
Friday, 12 August 2022 22:33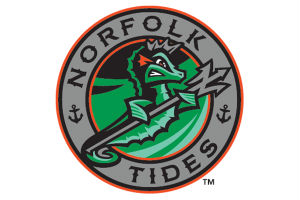 The Norfolk Tides (50-58) lost to the Rochester Red Wings (49-60), 12-5, Friday night at Frontier Field. The series is now tied up at 2-2, with the Tides suffering a second straight loss.
Four runs were scored by Rochester right in the first inning. David Dahl knocked the first run in with an RBI single. John Nogowski followed with a two-run single, and Jake Alu capped the innings scoring Nogowski on an RBI single.
The Red Wings went on to score in three straight innings from the third to the fifth inning. The only run of the third was scored on an error. Three runs scored in the fourth when Alex Call hit a two-run single, followed by an RBI single by Jake Noll. Two more runs would score in the fifth for Rochester when Call hit an RBI double, followed by another RBI double by Dahl, putting them up, 10-0.
Norfolk was no-hit up until this point, but that was broken up in the sixth when Kelvin Gutierrez roped an RBI triple to center field. He scored on an RBI single by Robert Neustrom for a second run. Gunnar Henderson added one more run in the seventh by ripping an RBI single up the middle, putting the Tides down, 10-3.
Rochester capped their scoring with a sacrifice fly by C.J. Abrams in the seventh and an RBI single by Alu in the eighth. Jordan Westburg hit a two-run double in the ninth for Norfolk, finalizing the score at 12-3 in their favor. Tomorrow the Tides have LHP DL Hall (2-6, 4.76) making the start. Rochester will throw RHP Cade Cavalli (4-4, 4.02). First pitch is scheduled for 7:05 p.m.
The post Norfolk Tides hitless in first five innings in second straight loss appeared first on Augusta Free Press.
<< <

Prev

1

2 3 4 5 6 7 8 9 10 Next > >>